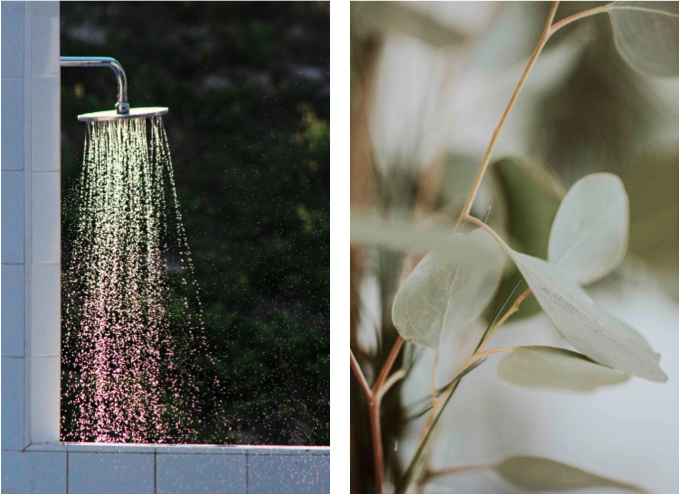 Do you wish you could have a luxury spa experience at home? Or simply just a minute to relax in your own company without the obligations placed upon you by work or family?
Eucalyptus, native to Australia, is an ingredient widely used in aromatherapy blends due to its well-known ability to soothe discomfort, relieve stress and aid in protecting against infection while also rejuvenating the mind and body. In 2020, the importance of self-care has increased with many people experiencing stress due to changes in their lives and livelihoods. That is why this Christmas, the Eucalyptus Steam Shower Spray from Travertine Spa Collection should be on your Christmas Wish-List or Gift-List if you, your relative or friend is feeling stressed and in need of a luxury spa experience and escape at home.
Christmas is the time of year where families and friends come together to celebrate with one another. It is the perfect time of year to check in on loved ones and give them gifts that they would not think of or gravitate towards themselves. The gift of relaxation, specifically eucalyptus aromatherapy, will never go out of style or go unappreciated. And who says you can't treat yourself this Christmas?
All over the world, spas use eucalyptus aromatherapy in saunas and therapy rooms in order to promote deeper breathing and to de-stress their patrons for ultimate relaxation. Our Eucalyptus Steam Shower Spray is an affordable way to recreate this luxury spa experience at home in the comfort of your own shower; providing you with a chance to engage in a therapeutic, relaxation experience without giving up additional time in your day outside your daily routine. It is the perfect way to reap the benefits of eucalyptus aromatherapy, with a product that is all-natural, cruelty free, vegan and made of 100% pure eucalyptus oil; no glycerin or inexpensive fillers. To use, point the spray bottle downward, away from face and spray two to three times into a steaming shower. As the mist rises, your shower will transform from ordinary to extraordinary just like that. Use it every day as the perfect start to a morning or night routine.
So If you or your loved ones are in need of a luxury spa experience to relax and rejuvenate without the price tag or added time pressure, the Eucalyptus Steam Shower Spray is the perfect present to put on your Christmas Wish-List or Gift-List this holiday season.
You can shop our range of Eucalyptus Steam Shower Sprays via the link here. The Eucalyptus Steam Shower Spray is also available in Eucalyptus + Lavender, Eucalyptus + Citrus, Eucalyptus + Cedar and our newest scent for the holidays, Eucalyptus + Mint; there truly is a scent for everyone.